De câteva luni am Spotify Premium. Înainte de asta îl foloseam chiar și așa, cu reclame, cu "tap the banner to learn more" când mi-era lumea mai dragă.
Eh, de când Dorian a avut știința și bunăvoința să își schimbe abonamentul în Spotify Duo, mă simt mai luminată😋.
Stau pe Spotify ore, mă ajută să mă trezesc bine și să dorm bine, să lucrez bine. Am playlist-uri pentru multe nevoi, stări, coloane sonore de filme și seriale și multe descoperiri. Când am primit statisticile pentru 2020, ce și cât am ascultat, aproape m-am simțit jignită. :))
Cam așa: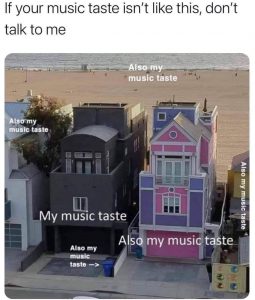 Și așa:
2020 o fi avut 67 de luni de confuzie, dar măcar l-am navigat cu muzică.
La mulți ani 2021!